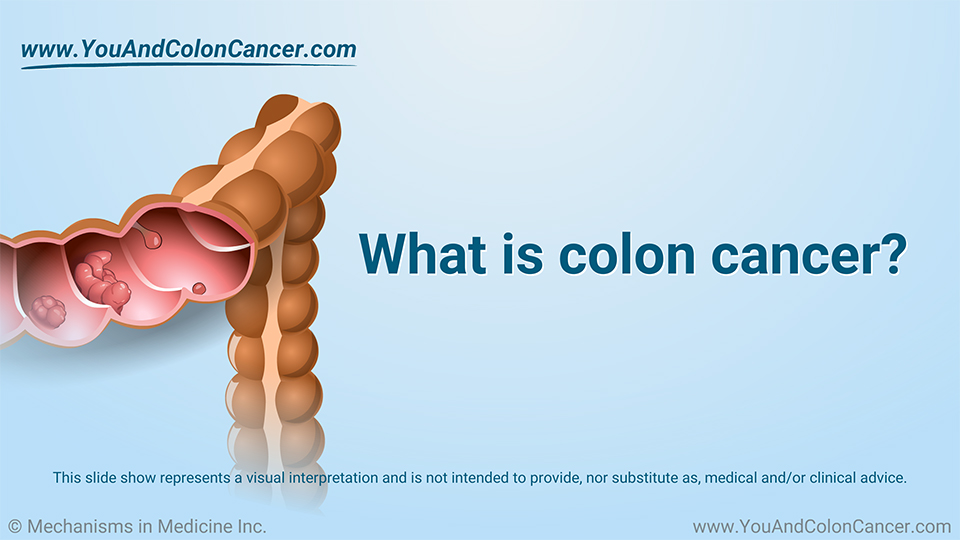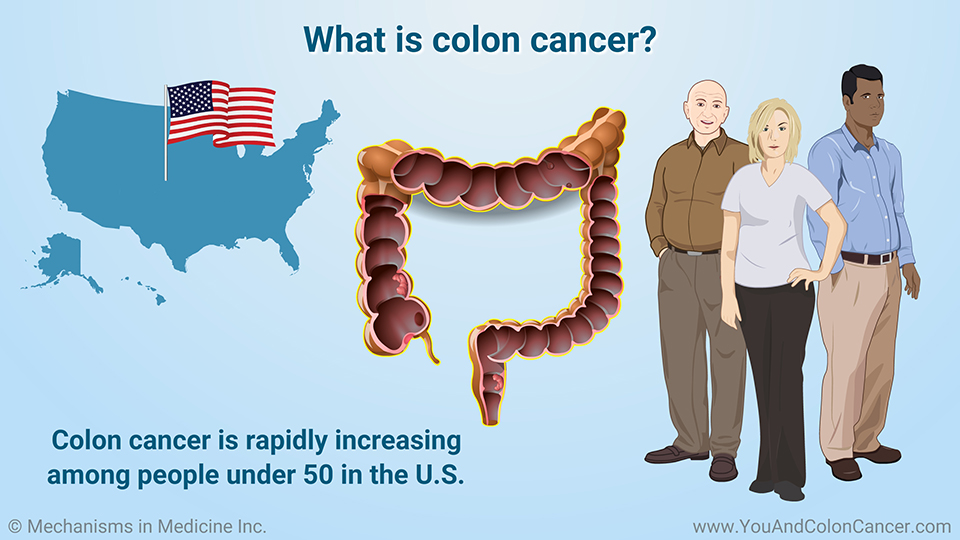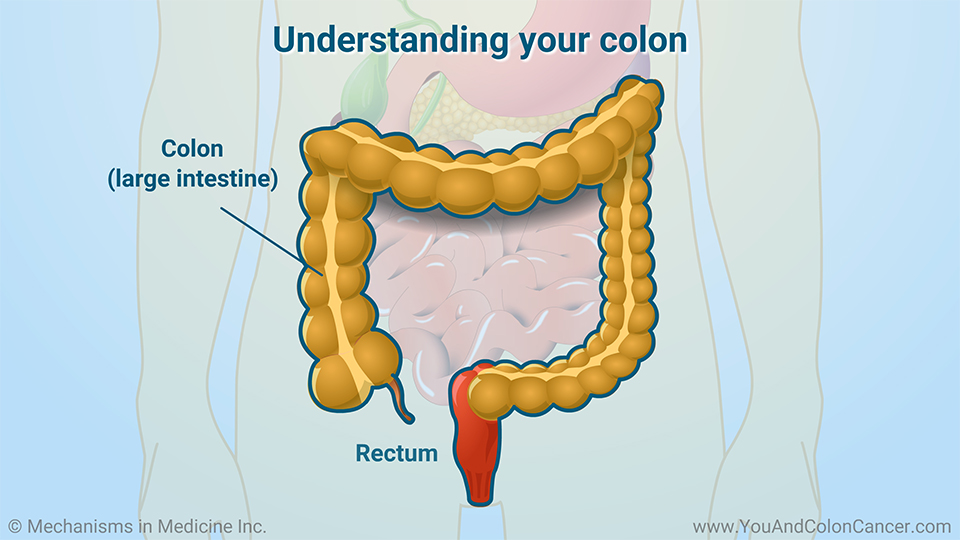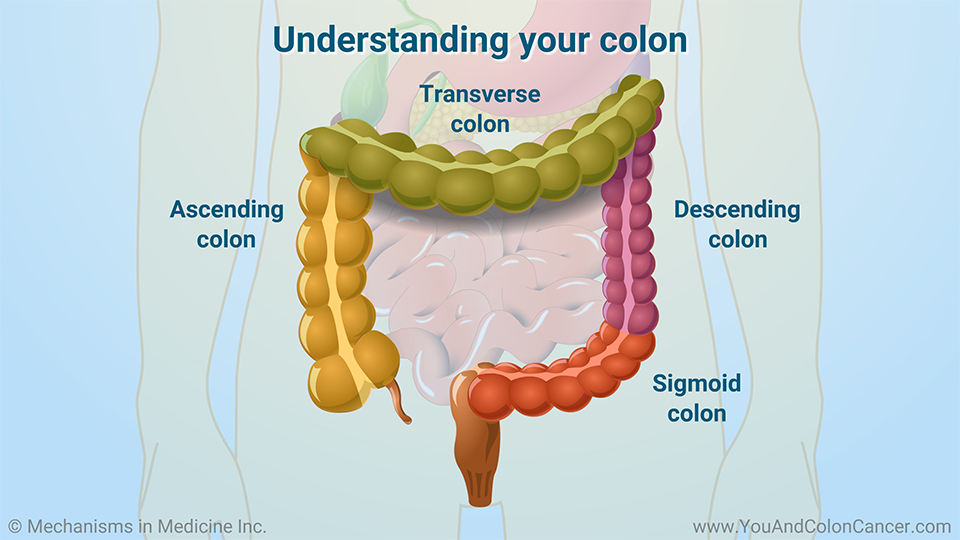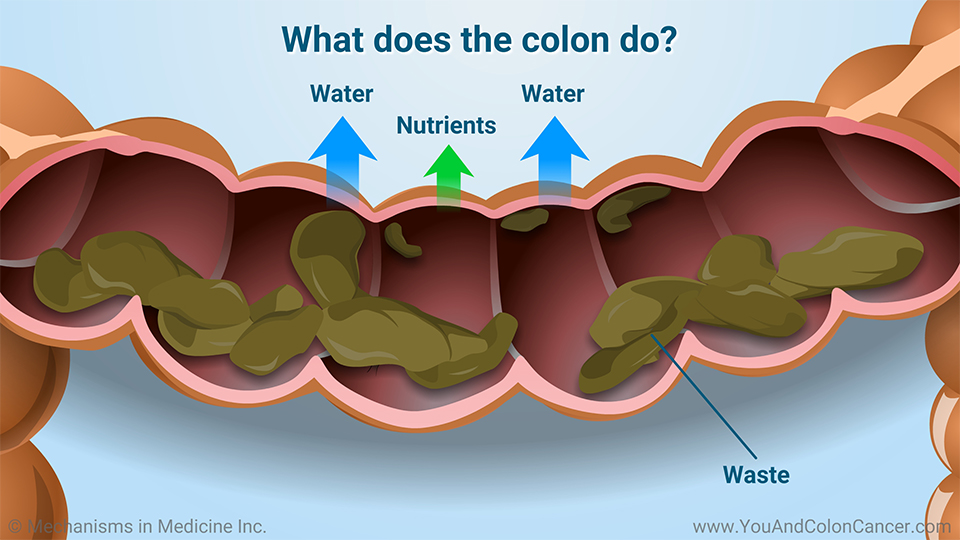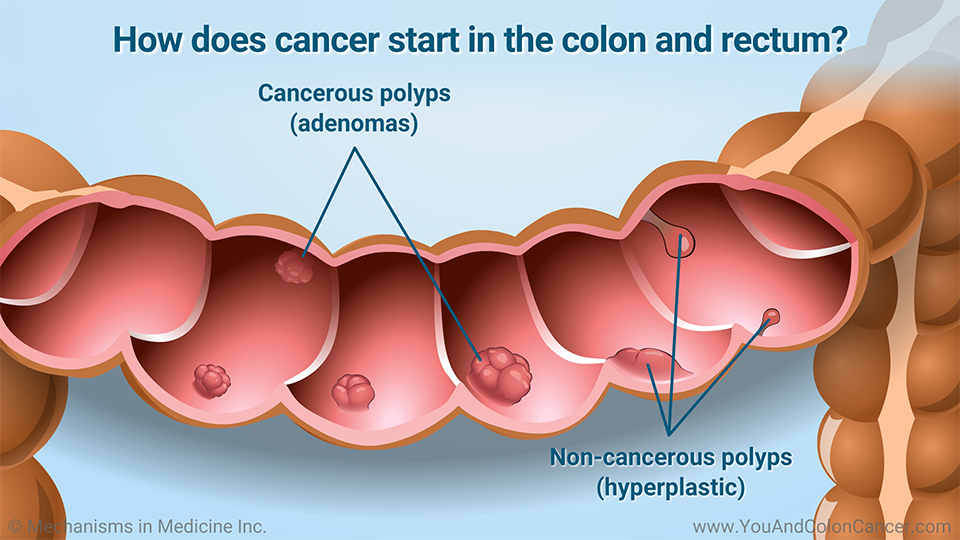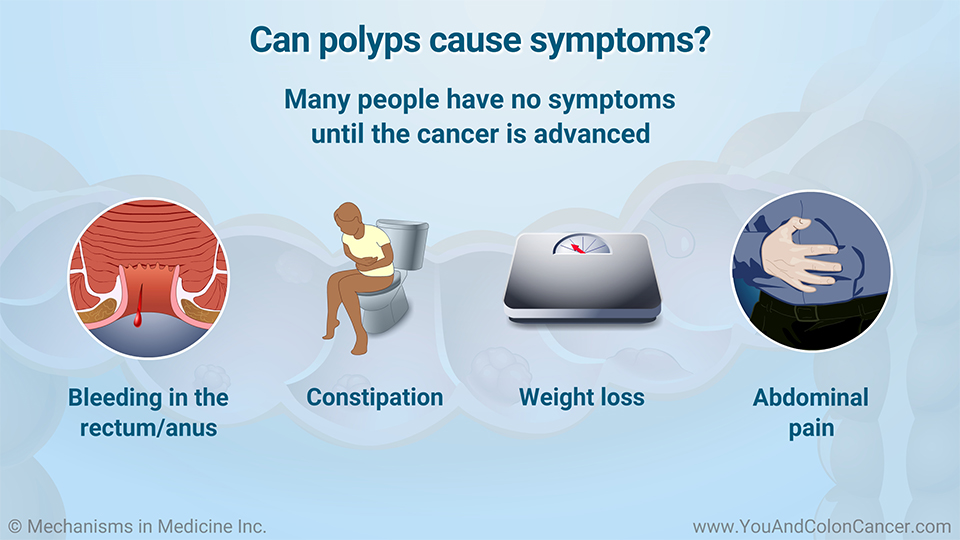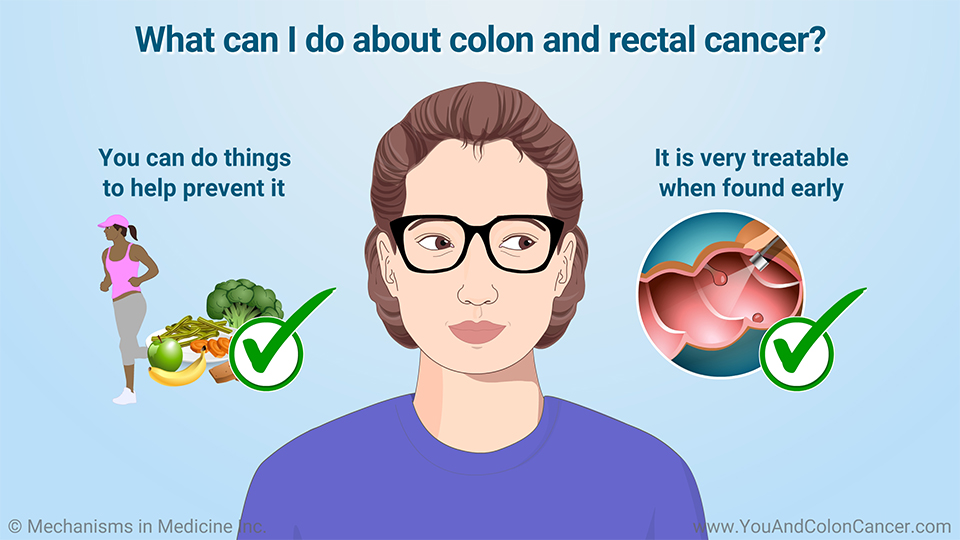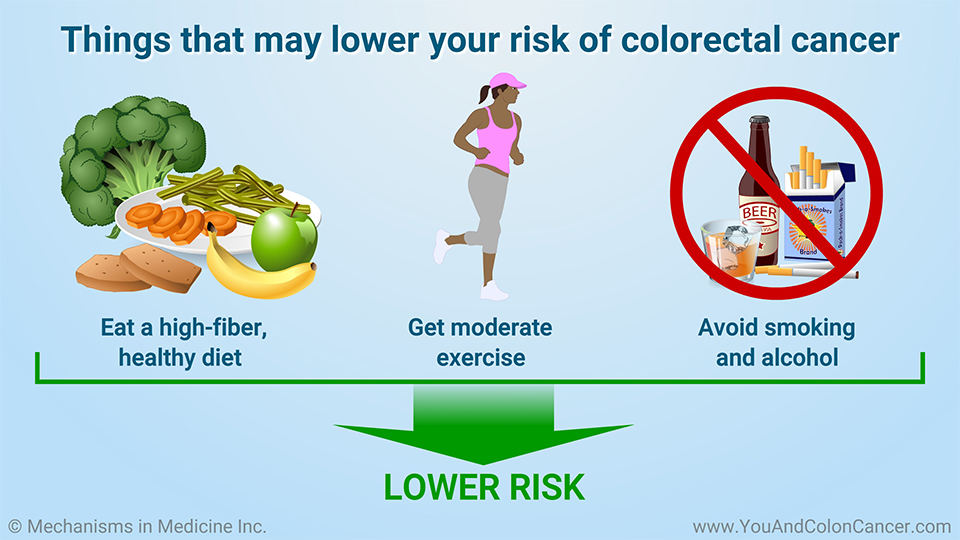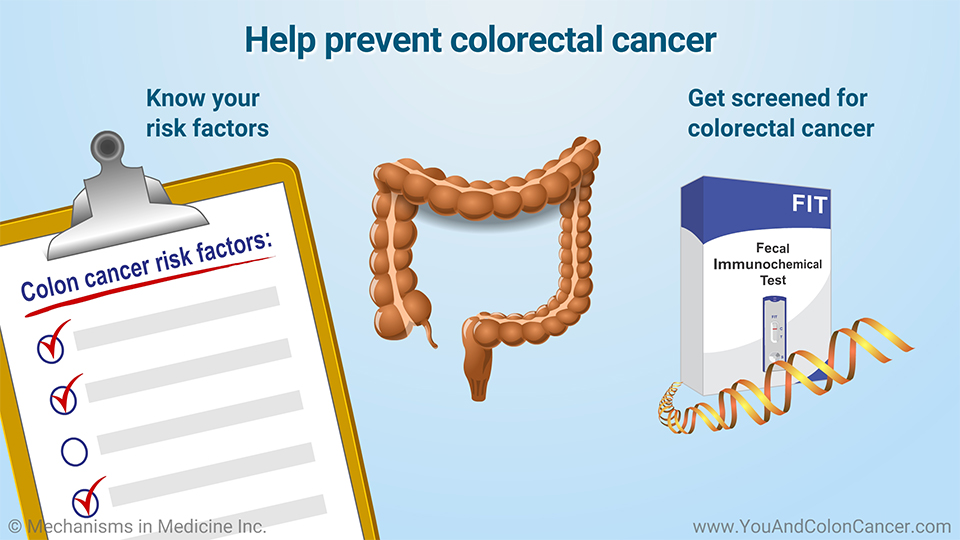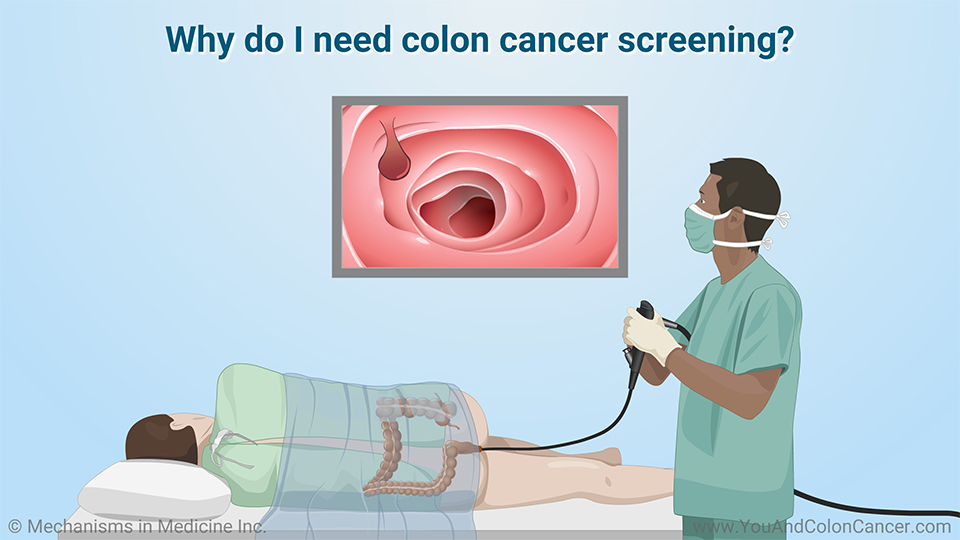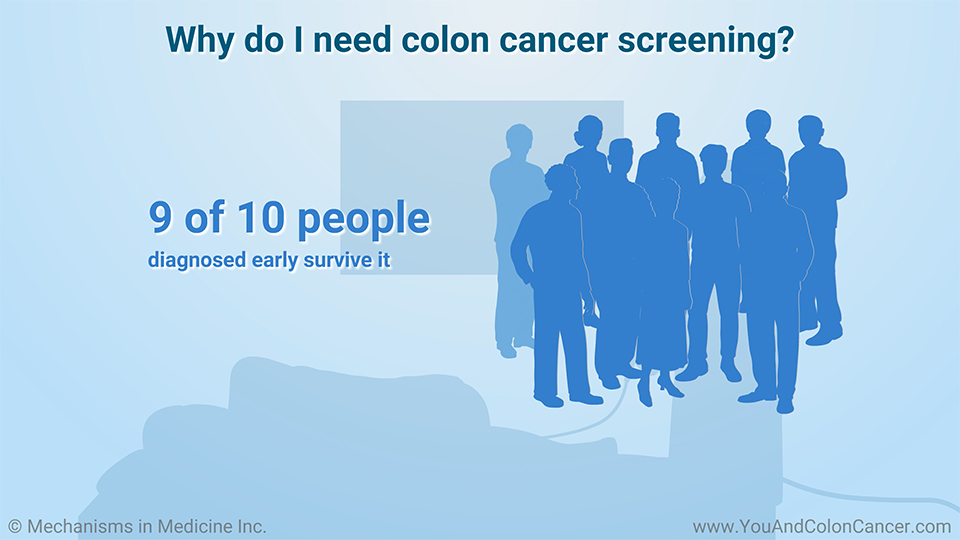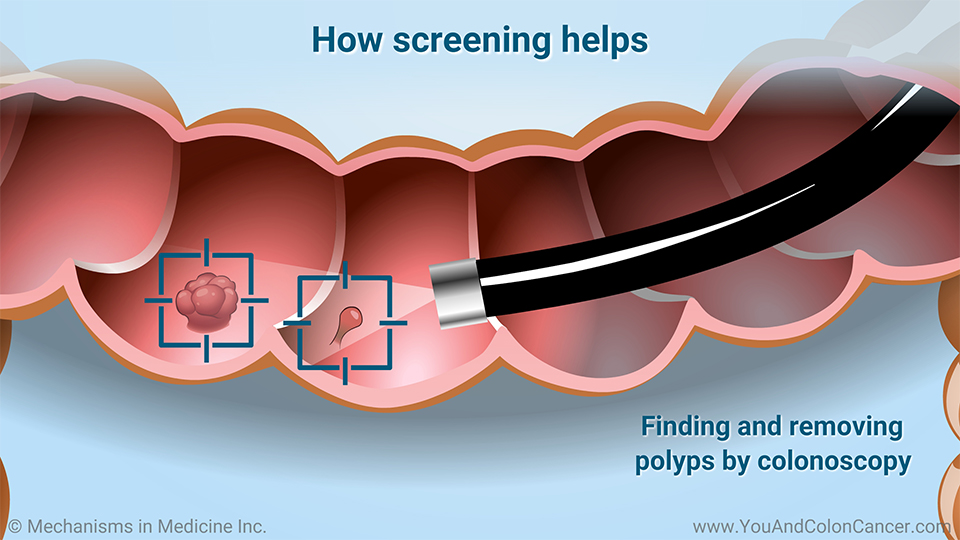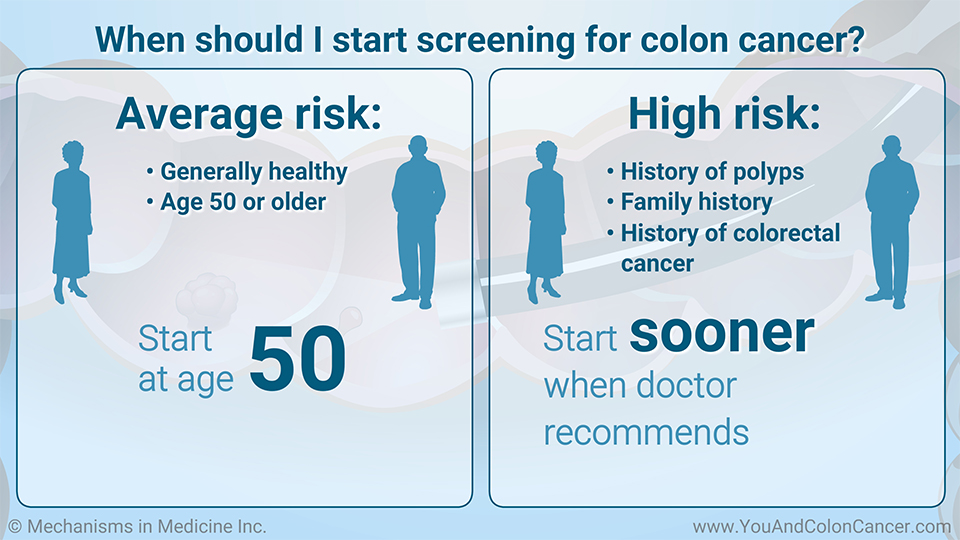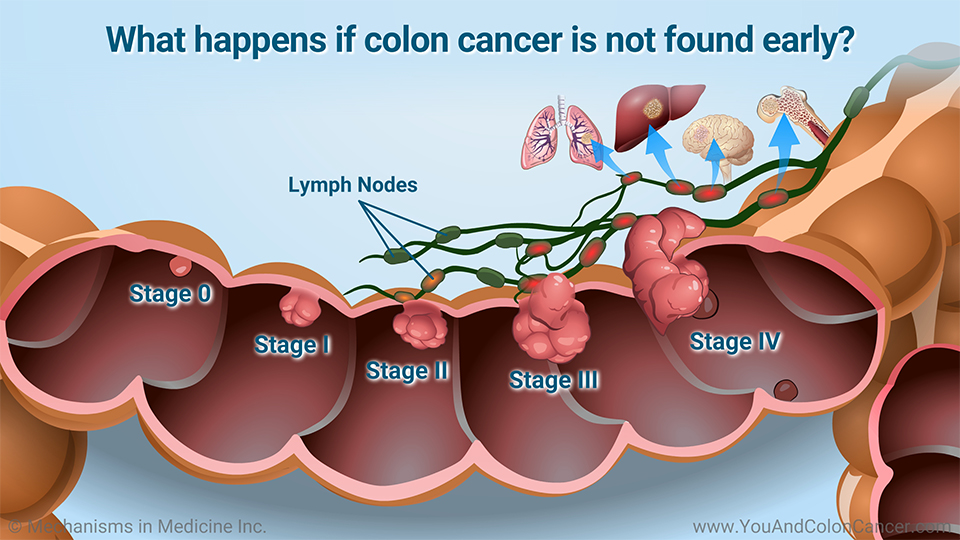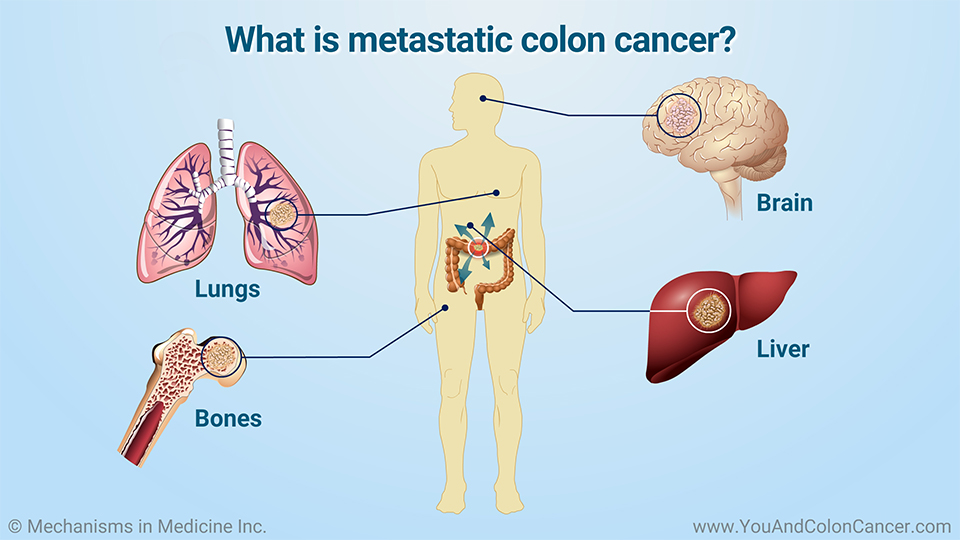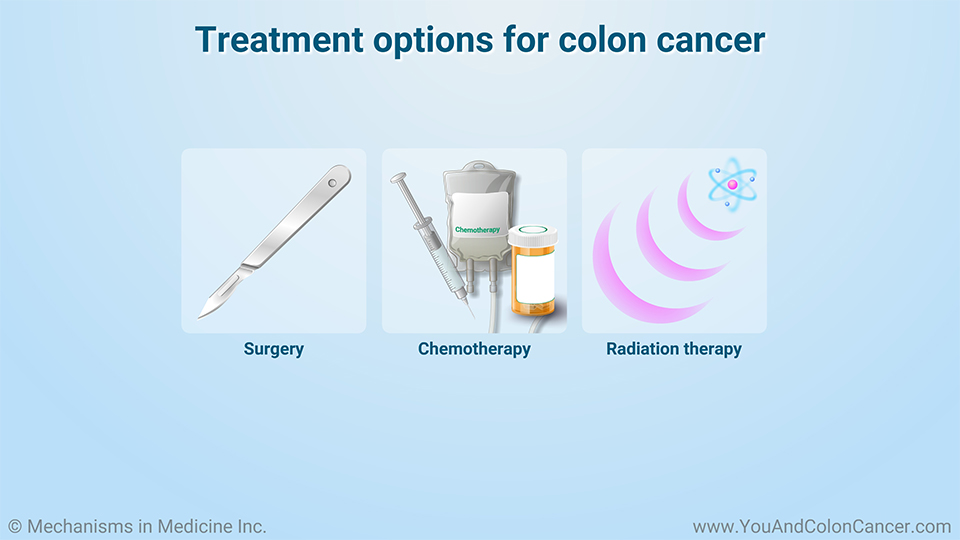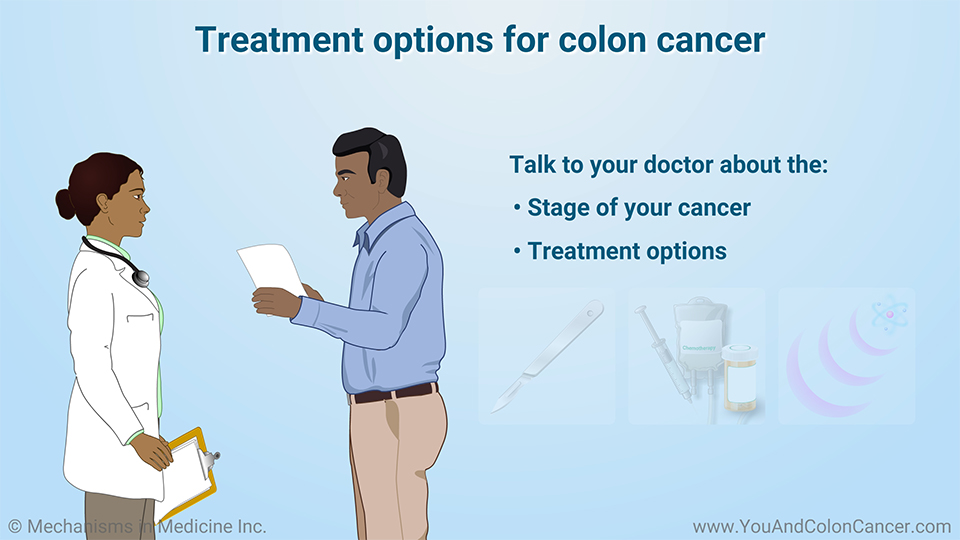 What is Colon Cancer?
*This slide show represents a visual interpretation and is not intended to provide, nor substitute as, medical and/or clinical advice.
What is colon cancer?
Colon cancer is cancer that starts in the colon, also called the large intestine.
It is one of the most common cancers in the United States. Recent studies show it is rapidly increasing among people under 50 in the U.S.
You might also hear the term colorectal cancer. This term includes not just colon cancers, but also cancers that form in the rectum.
The rectum is the last part of the colon, where waste leaves the body.
Understanding your colon
The colon is a major part of your body's digestive system.
Understanding your colon
This large, tube-like organ has 4 parts: ascending (up), transverse (across), descending (down), and sigmoid (bottom).
Cancer can start in any of the 4 parts.
What does the colon do?
Your colon absorbs water and nutrients from food that has gone through the stomach and small intestine.
After the colon does its job, it stores the waste that is left over. This waste stays in the colon until you have a bowel movement, or poop.
How does cancer start in the colon and rectum?
Over time, you can develop small growths on the tissue that lines the colon or rectum. These growths are called polyps.
Almost all colon cancers come from polyps. But that does not mean that all polyps will turn into cancer.
Actually, most polyps are benign, which means that they are not cancer, and most polyps will not turn into cancer.
But since we don't know which polyps will turn into cancer, we remove all of them.
Can polyps cause symptoms?
Most polyps do not cause symptoms, even when they are large.
You might not even have symptoms if you have early colon cancer.
Many people have no symptoms until the cancer is advanced. These can include bleeding, constipation, weight loss, or abdominal pain.
These symptoms do not mean you have cancer, but you should ask your doctor about them.
What can I do about colon and rectal cancer?
By now, you may be a bit concerned about colon and rectal cancer.
The good news is, you can do things that may help prevent it.
Even more important, colon cancer is very treatable when found early.
Things that may lower your risk of colorectal cancer
Things that may lower your risk for colorectal cancer include eating a high-fiber healthy diet, getting moderate exercise, and avoiding smoking and alcohol.
While they are not proven to prevent it, they may help, and you will be healthier overall.
Help prevent colorectal cancer
You can help prevent colon cancer by knowing your risk factors and getting tested.
There are several different tests, including ones you can do at home.
Talk to your doctor about the best age to start this testing and what type is best for you.
Why do I need colon cancer screening?
Regular screening can find polyps and remove them before they turn into cancer.
It can also find colon cancer before it becomes advanced.
Advanced colon cancer is much harder to treat than early cancer.
Why do I need colon cancer screening?
Nine of 10 people whose colon cancer is diagnosed early survive it, so getting screened is very important for your health.
How screening helps
There are many ways to screen for colon cancer.
One of the most common is with a test called a colonoscopy, where your doctor uses a thin, flexible tube to check for polyps or early cancer.
When should I start screening for colon cancer?
Age 50 is the right time for most people to start colon cancer screening.
If you have a higher risk for colon cancer, you may need to start sooner.
What happens if colon cancer is not found early?
Just like other cancers, colon cancer has different stages. It is much easier to treat in the early stages.
Stage 0 means you have abnormal cells in the lining of the colon. These abnormal cells cannot spread to the rest of the body at this stage, and removal by colonoscopy is usually enough.
Stage I colon cancer has invaded the wall of the colon and may spread to the rest of the body. Your doctor might still be able to remove this cancer during a colonoscopy.
Stage II through IV usually requires surgery and chemotherapy because cancer may have spread outside the colon to other parts of the body.
What is metastatic colon cancer?
Metastatic colon cancer is cancer that has spread from the colon to the rest of the body.
It may go to the liver, bones, lungs, brain or other areas.
This stage is much harder to treat, although researchers are making some progress.
Talk to your doctor about your treatment
Surgery is the main treatment for colon cancer.
You may have chemotherapy and radiation depending on your individual health, cancer stage, and other factors.
Talk to your doctor about your treatment
Your doctor will talk with you about the stage of your colon cancer and the treatment options.
Slide Show - What is Colon Cancer?
This slide show provides an overview on colon cancer. It describes the anatomy and function of the colon, the causes, risk factors, and symptoms of colon cancer, and how you can manage and lower your risk for colon cancer. It also explains how early detection of colon cancer via a screening colonoscopy can lead to better health outcomes. The different stages of colon cancer are also discussed and how speaking with your doctor can help determine the stage of your cancer and what treatment options may be best for you.
Click here to take our SURVEY
Your feedback is important to us! We will use your feedback to develop future areas of content about colon cancer which will help other patients, caregivers and families.
Please rate this content: